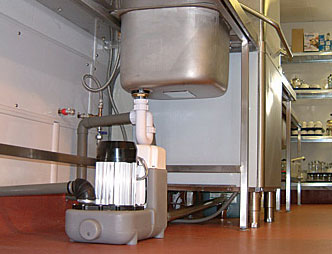 The Saniflo SANICOM is an ideal pump for use within Laundries and Nursing Homes or similar, where large washing machines and dishwashers are used.
The SANICOM can pump up to 9m vertically, which is ideal for basement areas where appliances may be situated, or for just that added peace of mind that business need. For added security an alarm may be fitted to the SANICOM to ensure that the user is aware of any problems, should they arise.
Built and designed to make life just that little bit easier, the SANICOM offers great and reliable performance time and time again.