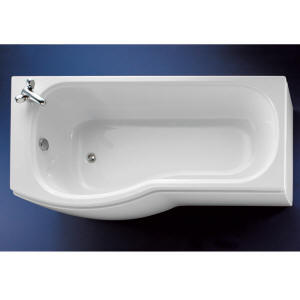 Ideal Standard are one of the Top manufacturers of bathroom suites and baths. There is a huge range of baths on offer including Rectangular, Steel, Compact, Corner and the luxurious Whirlpool options.

There are also many different styles available to suit all sorts of decorative themes and applications, so you're sure to find the right bath to meet your requirements.

Most of Ideal Standard's baths can be used with their Whirlpool and Spa options unless stated otherwise, and keep an eye out for the special Disney panels which are superb for children's bathrooms and Disney fans alike.