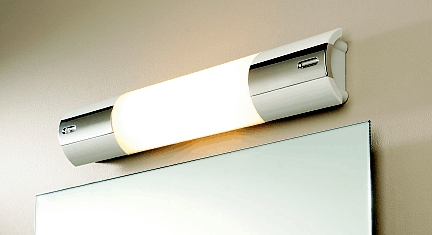 The Striplite Shaver light from HIB
The Striplite Shaver light has a stylish design with contrasting white and chrome, diffused glass cover and a push button operation.
Size: W480 x H90 x D50mm

Price: £51.00 inc VAT
Please note: Due to the nature of the product, to ensure it arrives with you in one piece, we have to send the mirrors via specialist carriers with insurance. As such, the delivery charge for this item is £17.63.

Technical Info:
Lynx S Bulb
11 Watt
Suitable for Zone 3 only - What's This?